Landscaping a Sloped Back Yard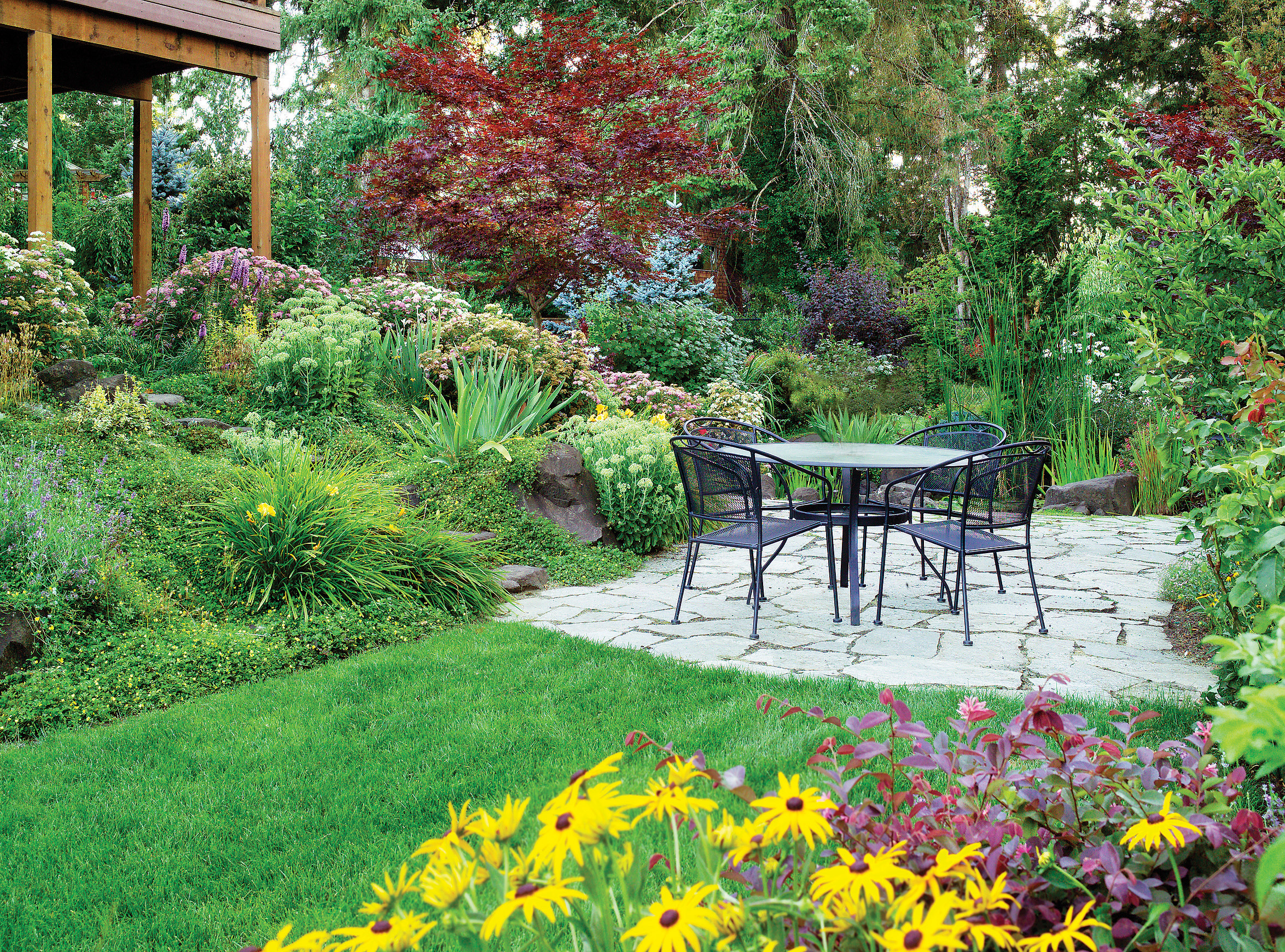 If your home is built on a rolling hillside or steep slope, your opportunities for outdoor landscaping and entertaining may be very limited. A back yard with a downward slope often has erosion problems caused by water continually draining down the hill. In heavy rains and storms, your home may even be at risk if it sits on the edge of a cliff or steep slope.
By creating different levels in your back yard, you can design a beautiful landscape and comfortable spaces for outdoor entertaining. With a rolling landscape or a sloped back yard, terraced levels with tiered decks or patios create the perfect solution for enjoying your back yard.
Select a landscape area that's close to your house and design outdoor spaces on several levels. You can connect the levels with decorative walkways and pathways, stone pavers, or stepping stones. Connect an upper level patio to a lower level outdoor kitchen and dining area or design a two-level deck with breathtaking treetop views. Large raised decks can accommodate several outdoor living functions on one level or connect to different levels with steps. For additional safety, be sure to add handrails with black metal balusters to decks or patios on each level. For outdoor ambiance, add decorative features that serve a purpose.
Retaining Walls – Retaining walls prevent soil erosion and drainage problems on sloped landscapes, but they also provide visual interest, texture and color. For a unique setting, you can incorporate plants and flowers, seating ledges, waterfalls, and landscape lighting into retaining walls.
Waterfalls and Fountains – There's nothing more relaxing than the sound of water. Terraced decks and patio spaces create the perfect setting for outdoor waterfalls, fountains and trickling streams. Just imagine the soothing sound of water falling over a rock wall near the deck or slowly trickling down a hillside stream next to the patio.
Landscape Lighting – If you're creating terraced levels in your back yard, good outdoor lighting is essential for safety. Pathway lights will provide safety for foot traffic on walkways or pathways that connect terraced landscape levels. For brighter, general lighting, install hanging or wall-mounted lights on each deck or patio, especially if you plan to entertain.