As the summer months approach, and the temperature rises, you will begin to think about having friends and family over to enjoy time together outdoors. After being cooped up all winter long, it is wonderful to go outdoors, but you may not have a very inviting area for entertaining. Use the following ideas to make your own backyard a place you and others can truly enjoy.
The Perfect Dining Area
You can easily transform your patio or deck into a relaxing dining area by choosing just the right outdoor furniture. Start with a nice table and chair set that suits the space. Measure your patio before shopping. The table needs to fit, while still allowing plenty of room for guests to walk around it when others are seated. Use benches around the perimeter for additional seating.
Socializing Around the Campfire
As the day turns into night, temperatures often drop. This makes a fire the perfect place to sit back and relax with those you love. Begin designing this area around the campfire. Use a metal sphere fire pit to contain it, and add plenty of seating in a circle around it. This can be done with Adirondack chairs or curved benches.
Play Time for the Kids
Entertaining often revolves around the kids when you have young children. Rather then having everyone feeling uncomfortable because they can't keep a close eye on the kids, create an outdoor play area within sight of your outdoor dining area. Incorporate a swing set, outside games, and playhouses into this space. Use a soft bed of rubber mulch underneath for safety.
Creating areas in the backyard for specific types of entertaining will make it a versatile place you can use for all of your parties and get-togethers. Patios for dining, a fire pit for cooler evenings, and a play space for the kids will allow you to enjoy the time you have with your friends and family this summer.
Are you in the market for a farm gate? You might be surprised to learn that there's more to choosing a good one than simply picking something attractive from a catalogue. With so many varieties on the market, you'll need to be smart and careful as you shop. Here are just a few tips for finding the right gate for you.
1. Material
Maybe you want an old-fashioned wooden gate. Maybe you're more interested in modern-day metal. There's no right or wrong answer here; it all depends on things like budget, aesthetic and suitability for your particular farm. For example, if you have curious animals who like to butt their heads against strange objects, a sharp gate isn't right for you.
2. Size
Another important thing about choosing a farm gate is finding the perfect size for your needs. How tall do you want it? How long does it have to stretch? Are you building it into an existing fence, or are you erecting a brand-new fence around it? The former will probably take more work than the latter since there's a lot of measuring to be done.
3. Price
Speaking of work, you'll definitely want to sit down and create a budget before you go shopping for farm gates. Not only will you have to purchase the gate itself, but you'll also be responsible for things like delivery, insurance and installation. Make sure to factor all of these expenses into your finances.
4. Value
Last but certainly not least, think about the value that you want your gate to bring to your property. Can you save more in the long-term by spending more in the short-term? An example of this would be automatic gates for farms. They might cost a little more upfront, but they'll be a worthwhile investment in terms of comfort and convenience.
These are just a few things to keep in mind as you shop for farm gates. It might be a little more involved than you thought, but you'll appreciate the effort when you have a beautiful, functional gate for your property!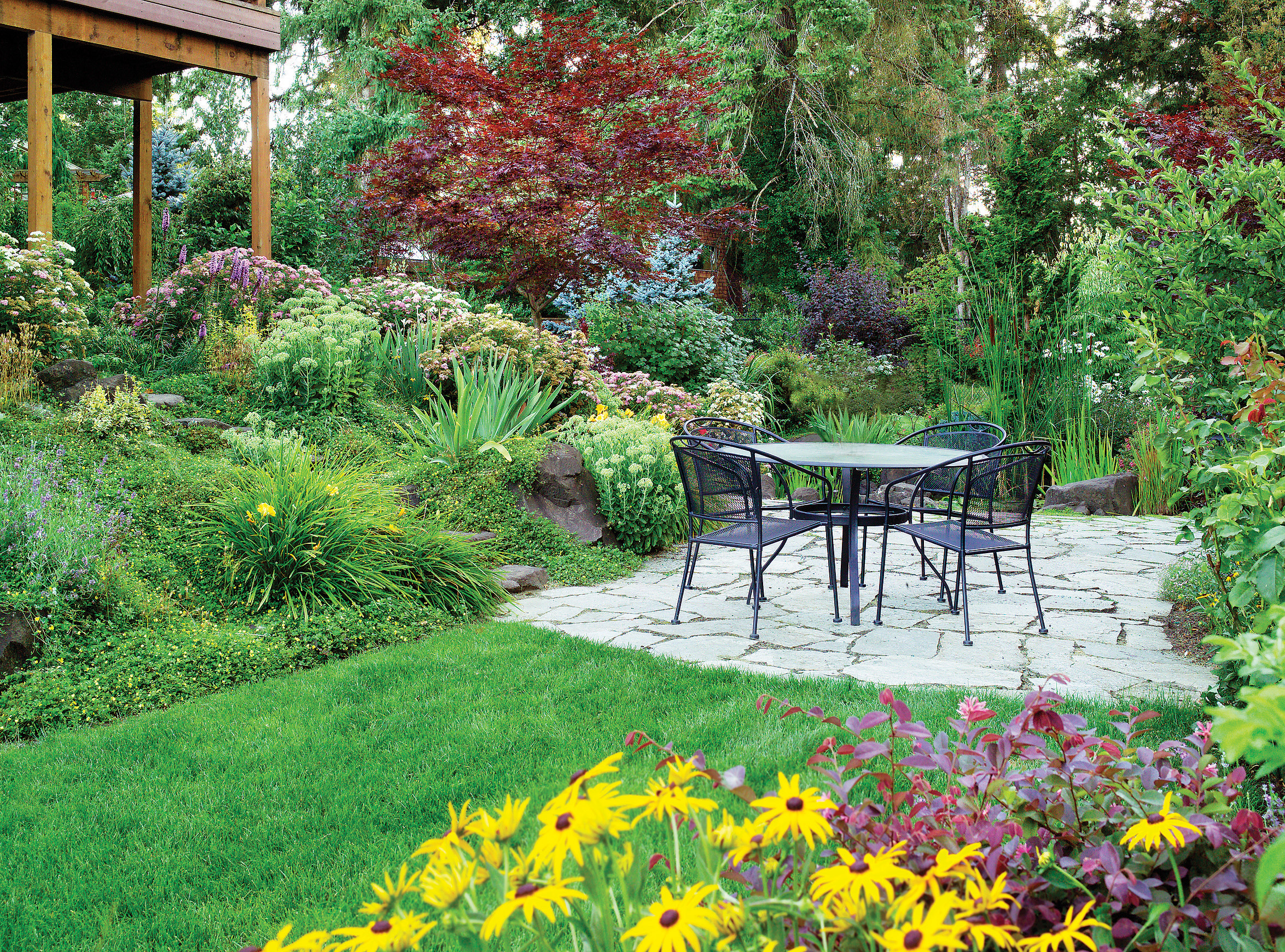 If your home is built on a rolling hillside or steep slope, your opportunities for outdoor landscaping and entertaining may be very limited. A back yard with a downward slope often has erosion problems caused by water continually draining down the hill. In heavy rains and storms, your home may even be at risk if it sits on the edge of a cliff or steep slope.
By creating different levels in your back yard, you can design a beautiful landscape and comfortable spaces for outdoor entertaining. With a rolling landscape or a sloped back yard, terraced levels with tiered decks or patios create the perfect solution for enjoying your back yard.
Select a landscape area that's close to your house and design outdoor spaces on several levels. You can connect the levels with decorative walkways and pathways, stone pavers, or stepping stones. Connect an upper level patio to a lower level outdoor kitchen and dining area or design a two-level deck with breathtaking treetop views. Large raised decks can accommodate several outdoor living functions on one level or connect to different levels with steps. For additional safety, be sure to add handrails with black metal balusters to decks or patios on each level. For outdoor ambiance, add decorative features that serve a purpose.
Retaining Walls – Retaining walls prevent soil erosion and drainage problems on sloped landscapes, but they also provide visual interest, texture and color. For a unique setting, you can incorporate plants and flowers, seating ledges, waterfalls, and landscape lighting into retaining walls.
Waterfalls and Fountains – There's nothing more relaxing than the sound of water. Terraced decks and patio spaces create the perfect setting for outdoor waterfalls, fountains and trickling streams. Just imagine the soothing sound of water falling over a rock wall near the deck or slowly trickling down a hillside stream next to the patio.
Landscape Lighting – If you're creating terraced levels in your back yard, good outdoor lighting is essential for safety. Pathway lights will provide safety for foot traffic on walkways or pathways that connect terraced landscape levels. For brighter, general lighting, install hanging or wall-mounted lights on each deck or patio, especially if you plan to entertain.